Psyched in Residence
We have all been changed by the COVID-19 pandemic – the initial collective trauma as the virus emerged and subsequent lockdown it created, has affected us all either emotionally, financially or existentially. Recognising and attending to that very fact will be critical in how we and our talented teams' journey through the rest of 2020 to our new future.
A recent study by King's College and Ipsos Mori reported than more than 50% of people feel more anxious and depressed than usual, 15% were already finding it extremely difficult to cope and a further 14% expected life to become even more emotionally and economically challenging over the next month – especially around work and finance.
There is overwhelming evidence to suggest the impact of these effects need to be attended to, before we ask individuals to fully reengage in the corporate future post-pandemic and we know many of our employer clients feel they have a duty of care to offer a practical and emotionally congruent pathway for the individuals within their organisations.
There is no "returning to work" as we knew it – something has changed irreversibly – and recognising and addressing the practical and emotional impact of that on each and every one of us will shape how healthily our businesses come through this as a whole.
It is why we have launched Psyched In Residence.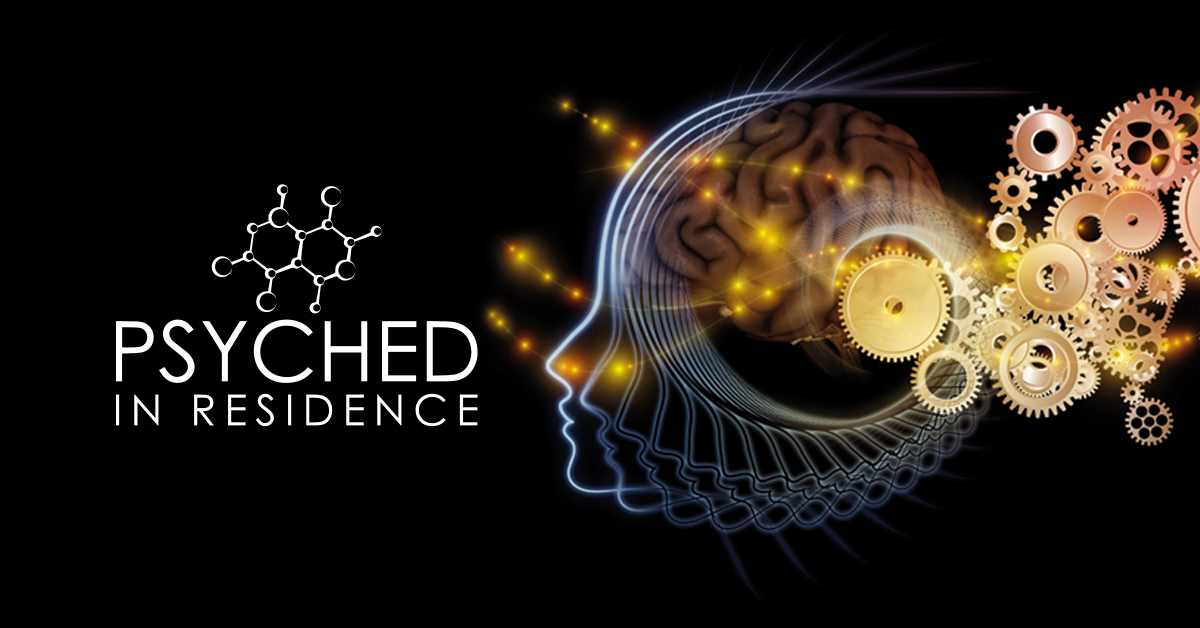 The Time for Action is Now
Psyched In Residence is fundamentally different to anything else in the market. We have a network of over 100 qualified, registered, accredited and experienced practitioners who are able to offer short term, yet impactful professional therapy to help your people psychologically adjust. All our therapists are accredited by the UKCP and BACP (the psychotherapy equivalent of the GMC for doctors) and many are also fully accredited ICF coaches.
Whether a client brings a professional concern, an emotional and physical challenge or even a severe psychological disorder that may have been activated by the outcome of the pandemic – our therapists are fully able to hold and guide through the material with utmost safety.  This is not the time nor space for well-meaning listeners or MHFA volunteers – many people are feeling in crisis – including your wonderful volunteers themselves.
It is imperative your people feel they can bring any and all material that is present for them to allow psychological safety, no matter the depth or complexity of the material.  The safer the practitioner allows your people to feel, the deeper and faster the work can be.
The Impact of Proactive Residential Services
These sessions will be, in effect, a mental triage, enabling your people to transition to this next phase with greater confidence by beginning to identify and heal the psychological wounds and address emerging anxieties. Our experience across all forms of psychotherapy shows that even the reassurance that professional help is readily available (without them needing to raise their hand) has a positive mental effect.
Psyched In Residence is a powerful demonstration that leadership understands the extent of people's mental burden and is instigating a meaningful programme that will be beneficial for all.
Our practitioners will be in the actual and virtual corridors of your company, ready to normalise and humanise an offer of intellectual, emotional therapeutic guidance to your teams, exactly when they most need it – and for the first time, may be comfortable to receive it.
How does Psyched In Residence Work?
The programme runs for three months inclusive: Three psychotherapists, in residence at your organisation (in person and via VC), for three months.
Each psychotherapist will offer a day of sessions each week – as a whole day in residence or across 7 individually offered sessions – whichever way you would prefer it. This offers in total 21 clinical hours a week for the organisation (3×7).
Psyched Global will handle all the booking and arranging of sessions directly with your people and with the therapists themselves.
Whilst we will operate with absolute confidentiality, enabling your people to express anything they so wish, we will provide an anonymised aggregated monthly report (pulling topline data from across the many Psyched In Residence Programmes) for senior management to establish what key themes are emerging and how they can adjust their recovery plans accordingly.
What is the Investment?
The service will be ready to implement from Monday 18 May and will be offered until the end of December 2020.
Once the organisation has signed up, the service will run for three months in residence, each with three therapists for each member company, at a total cost of £25,000 (plus VAT).
Additional therapists can be offered if the demand is greater than the initial supply at additional cost.  The programme can also be extended beyond three months if required but must be taken up for a minimum of three months to allow for traction, familiarisation and trust within the organisation and to allow the therapists to dedicate their time in an organised and manageable way alongside their own current private practices.
What happens next?
Psyched In Residence is ready as soon as you and your teams are.
Whilst we have a significant volume of therapists, we are operating across many industry sectors, so can only offer this programme to a limited number of companies as you can understand.
If you are interested to understand more please let Ben or Kathleen know as soon as possible – on ben@psychedglobal.com and kathleen@psychedglobal.com