At Psyched we are huge advocates of tackling the impact of stress in the workplace and we were delighted to see this being investigated as part of the most recent Diversity Census from leading marketing news title The Drum.
We know that the World Health Organization has cited stress as the number one health epidemic of the 21st century, while a combined study from Harvard Business School and Stanford University concluded that workplace stress can be as bad for us as second-hand smoke.
In a year when many marketing and advertising headlines were dominated by diversity issues, particularly around gender and equality, The Drum has identified that diversity and inclusion remains an exception rather than a rule.
We were not surprised to read about the pressure that workplace stress places on the individual, and even less surprised to hear that many who are stressed in the workplace have not discussed this with their employer – very much backing up our own hypotheses and findings:
"Qualitative responses from the Census indicate that long hours – a mainstay of agency life – pose a significant barrier for working parents (largely mothers) while also burning out individuals. When it comes to stress, 27% described themselves as 'stressed most of the time'. For those who are stressed, a third (33%) have not discussed this with their employer.
While long hours and stress may be an established, unquestioned fixture of this industry, perhaps it's time to acknowledge the damaging effect they can have on inclusion."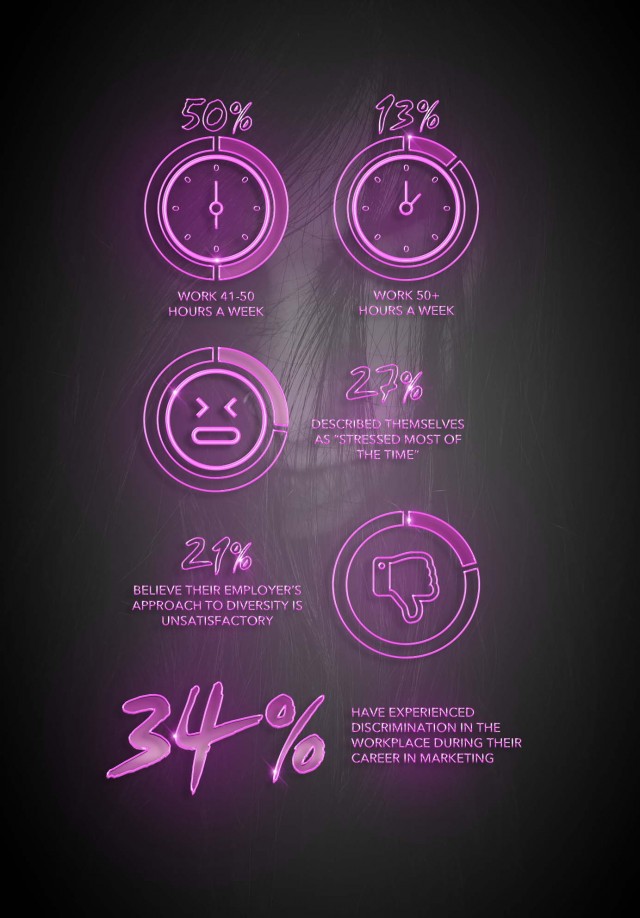 Click here to read more about The Drum's 2016 Diversity Census.