With World Mental Health Day launching on Tuesday 10th October, we are delighted to be allowed the opportunity Psyched to be featured in hundreds of thousands of copies of UK newspaper Metro.
Our leadership programmes were featured in Behind The Idea, the newspaper's dedicated page to pioneering activities and people within the creative and media industries. In an interview with our founders Ben McKie and Kathleen Saxton, they talked about the need to break down the stigma associated with mental health and performance in the UK, all of which is even more pertinent with World Mental Health Day focusing on workplace wellbeing.
Click here to open a PDF of the article.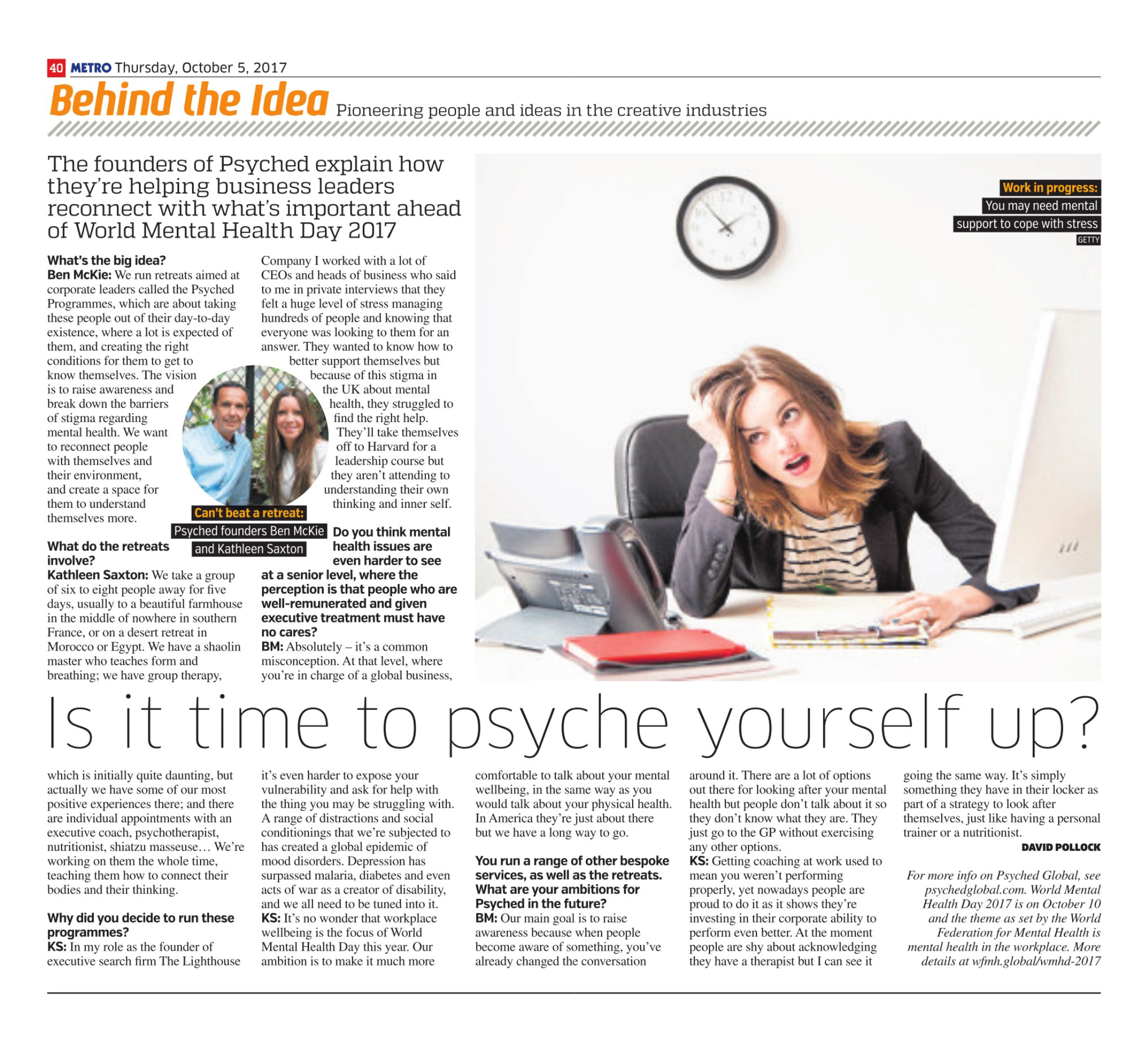 To hear more about the impact of our programmes – from both past leadership participants and our amazing pracitioners, you can watch on the videos below. For a full view of the Psyched journey from their perspective, please visit this page.