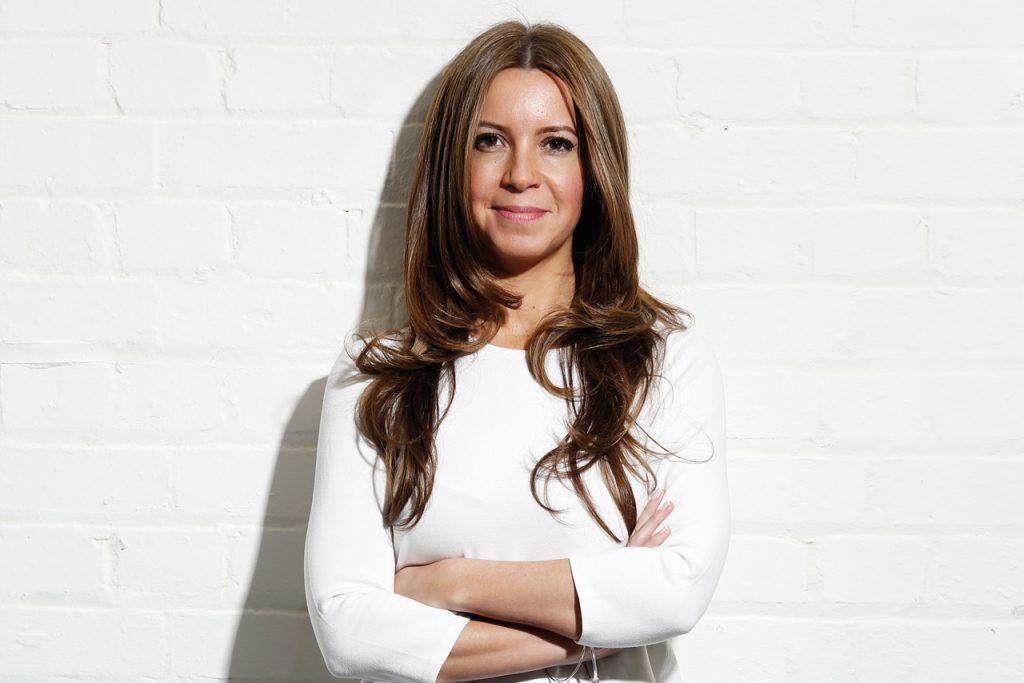 Lighthouse's founder wants Psyched to develop media leaders through coaching and counselling, Gideon Spanier writes.
With a glossy mane, big smile and weakness for occasionally wearing pink hotpants, Kathleen Saxton is a well-known figure in adland.
She has placed scores of senior leaders at media owners and agencies since launching her recruitment business, The Lighthouse Company, in 2009. She also co-founded Advertising Week Europe in 2013.
Despite her high-energy persona, Saxton has a cerebral side. She is a psychotherapy graduate who is interested in what drives people in both their public and private lives.
This is why she is launching Psyched – a leadership development company that will offer coaching and counselling to bosses and boards. Ben McKie, a psychotherapist, is her co-founder.
Saxton's thinking is simple: life in media has become more challenging in an "always-on" era when the pace of change has only got faster.
She points to Lighthouse's seventh annual survey, The Shipping Forecast, out this week, which asked industry figures about their ambitions and worries.
"When we looked at stress factors, our leaders highlight revenue (22 per cent), business transformation (14 per cent), new-business pipeline (11 per cent), internal politics (10 per cent) and loss of talent (9 per cent) as the primary factors for keeping them awake at night," the report says. A surge in "unreasonable" account reviews by clients last year was another problem.
The study adds: "In stark contrast to these broad business issues, personal considerations such as public profile, succession management and fear of being fired barely rank at all."
Not everyone will believe industry leaders are quite so selfless when it comes to a desire to keep their job. But stress is a major issue – at a time when there is a growing recognition that employers have a duty of care at all levels of the organisation.
Lighthouse's report cites Harvard Business School and Stanford University studies that found work stress increases the odds of a diagnosed illness by 35 per cent and is as bad as second-hand smoke.
When Lighthouse asked industry leaders what support they wanted from an employer, the biggest request was coaching sessions (38 per cent), followed by flexible working (17 per cent) and positive psychotherapy sessions (12 per cent). "Physical" perks such as gym subsidies, health checks and free meals were less important.
According to the report, a quarter of the industry's top talent have had "some form of therapy to develop themselves" and deal with issues such as addiction. Another quarter are "actively considering" such help.
Saxton believes Psyched can tap into that demand from business leaders who want both cognitive and emotional support. It's not just about individuals – Psyched will also work with senior leadership teams. "Talking helps them to work through challenging times," she says.
The Lighthouse report names companies that have been through challenging times. Twitter, which has lost its way recently in the US, was rated the worst performer in the Lighthouse survey, followed by Yahoo, News UK, Google and Bauer. Facebook, ITV, the7stars, Channel 4 and Adam & Eve/DDB were rated highly.
But the conclusion remains optimistic. Sixty-eight per cent of leaders are professionally fulfilled in their current role – up on the past two years.
One challenge for Saxton is to maintain Chinese walls between Lighthouse and Psyched. If someone is stressed, it might be useful for a recruiter to know but more complicated for a candidate if the recruiter hears about it. The two companies will be run separately.
Saxton knows discretion is a prerequisite in a business like headhunting, where big egos must be handled with care.
Read more at http://www.campaignlive.co.uk/article/new-saxton-venture-turns-psychological-support/1381973#Wh5dmW3zx2d4JrsZ.99.
Click here to read more about this appointment.